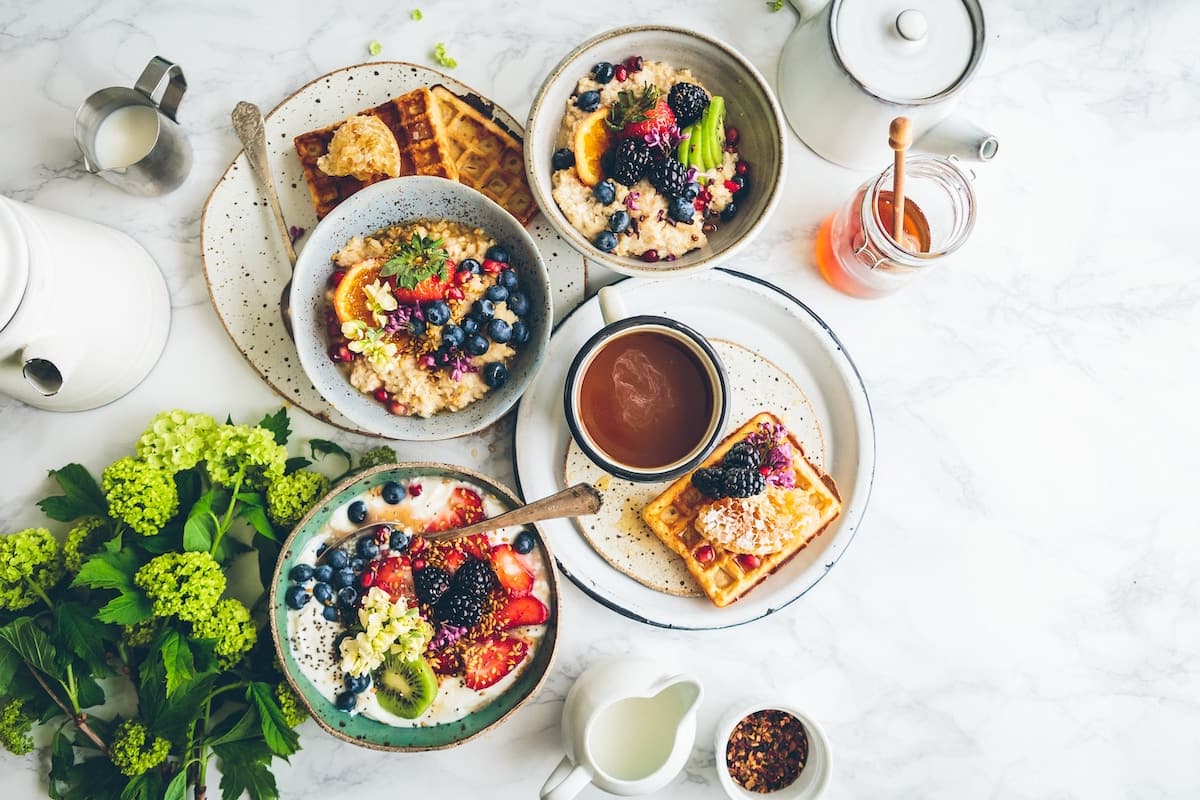 Easy Ways To Boost Breakfast
Posted on April 26, 2023.
Last updated on October 4, 2023

Written by Alyssa
No-Hassle Tips To Enhance A Quick And Easy Breakfast
There are some mornings that I just CANNOT. I don't have the energy to prepare a morning feast, I just want a quick and easy breakfast to throw on the table. 
So know that you're not alone, mama.
And let me tell you, there's nothing wrong with serving something quick! 
I want to show you how easy it can be to boost the nutritional value of common quick breakfasts without the hassle of dirty dishes.
5 Easy Breakfasts And How To Pair Them
Most quick breakfasts are heavy in carbohydrates. Carbs are quickly metabolized, often leading to more frequent eating.
With some easy boosts, we can help extend their staying power and keep our kids' bellies full longer!
Cereal
Whether they take it dry or with milk, cereal is a quick 5-second meal. And while there are definitely some brands more nutritious than others, I won't go into brand comparison or ingredient lists here! I want to give you tips that make it go further no matter what you choose.
Most cereals are high in starch and carbs, which metabolize quickly, and low in fat and protein, which helps keep us satiated. To extend this breakfast meal, we need some fat and protein!
I'd start with adding some fiber, a great stabilizer for their mood and stomach. Throw a handful of fruit on top of their cereal or on the side.
If they don't like milk, a great source of protein and fat, try adding raisins and some broken-up nuts like cashews or even a sprinkle of seeds like chia or hemp.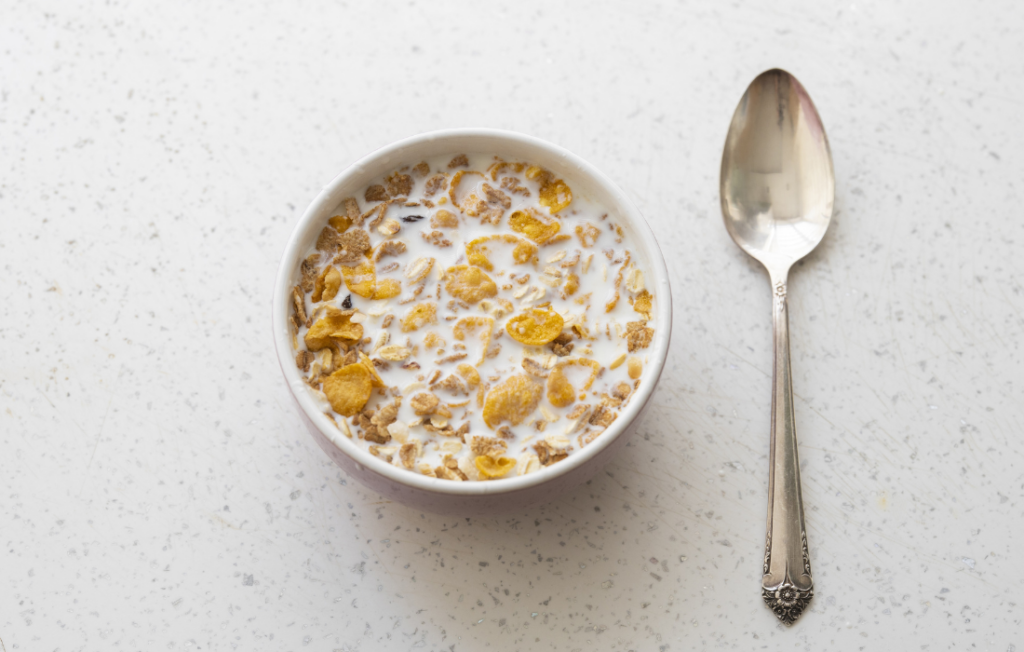 Frozen Waffles
While there's nothing wrong with store-bought pancakes and waffles, I recommend making them in bulk at home and freezing them! You will save money and control the ingredients while keeping the convenience.
Like cereal, these are high in carbohydrates, so we want to add fat and protein.
Instead of just spreading butter, add a layer of nut butter, too. Or, make it fun with a butter/nut butter/syrup combo dip!
You could also add a bowl of whole-fat greek yogurt with granola on the side.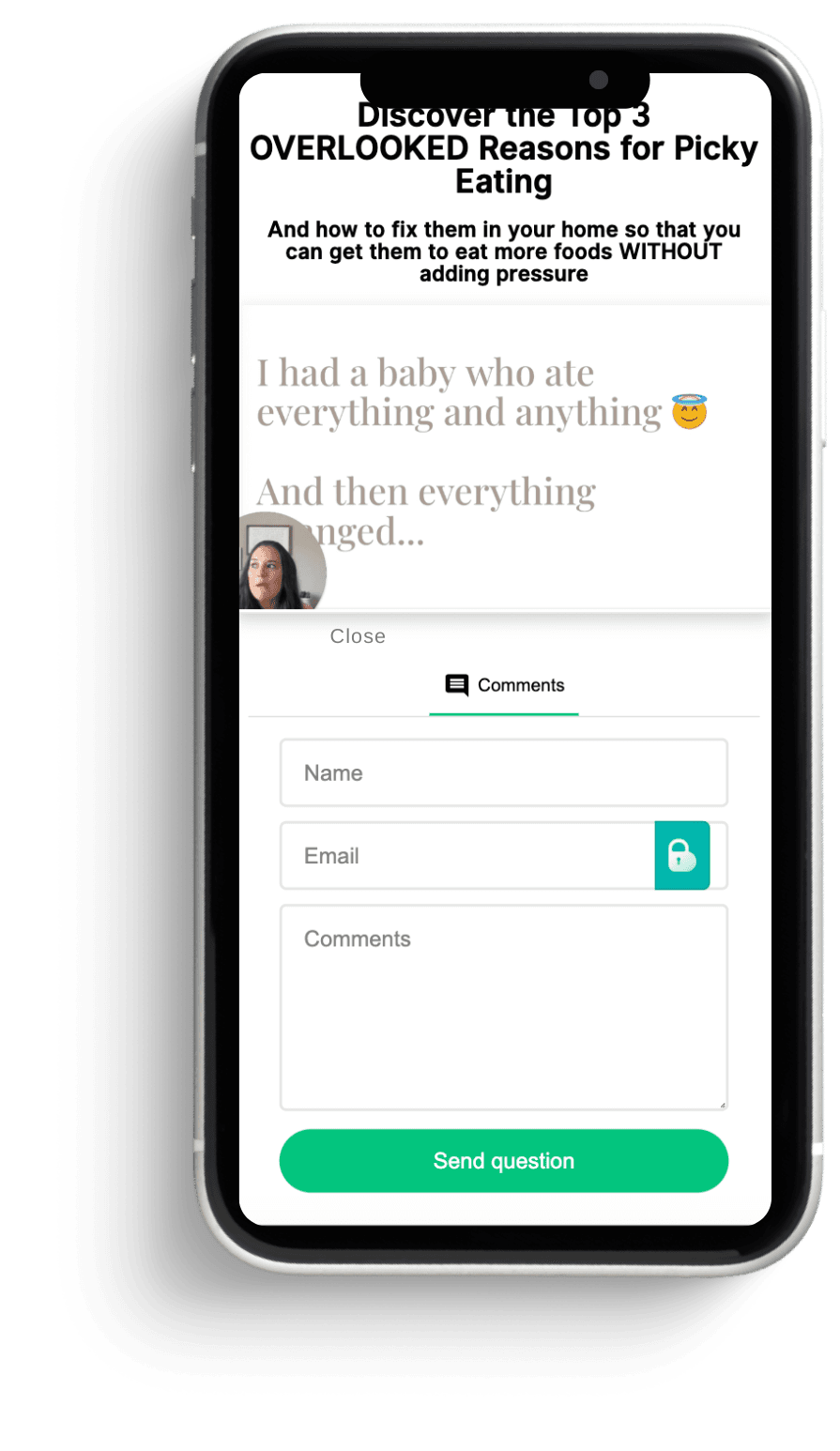 Still having trouble feeding your picky eater?
Sign up for our
FREE

class to get more answers to your questions
Scrambled Eggs
This meal takes a little more prep but is still a simple morning meal.
It's got some fat and protein, but let's beef it up with additional nutrients, specifically a complex carb.
Add a slice of whole wheat toast or an English muffin with fruit on the side.
You could also add a splash of whole milk to the egg mixture to enhance the nutrient content.
If you can get away with it, chop spinach to cook in the eggs. Start small and increase over time. The spinach doesn't change the flavor or texture and adds fiber and micronutrients!
Yogurt
Yogurt is super simple–pop off the top and throw in a spoon. If you do it right, yogurt can be a pretty balanced meal, but you still may want to add a booster or two.
First, choose full-fat yogurt for kids. And if they like the flavor, opt for greek or icelandic yogurt for its higher protein content.
Add a dollop of nut butter mixed in for more protein and fat and to increase the flavor, especially if it's plain greek yogurt.
I also like to add "sprinkles" on top. Create your own granola mixture, being sure to include chia seeds or hemp hearts for added fiber and a nice crunch.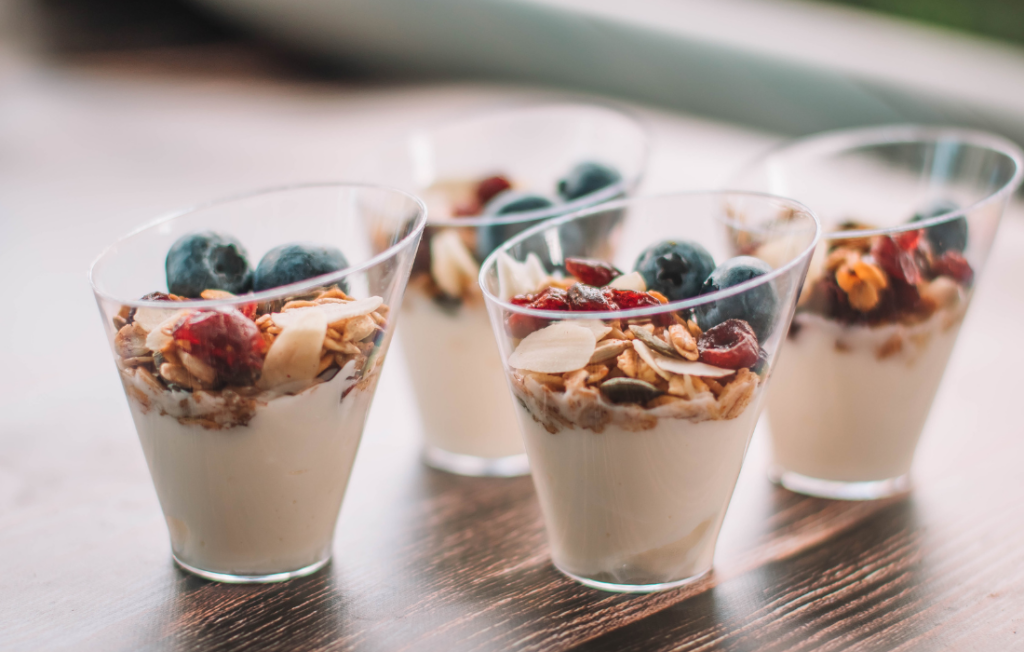 Oatmeal
Oatmeal is one of the most common breakfast foods, especially during the cooler months.
It's a great source of whole grains, complex carbs, and good fiber.
While it's pretty sustaining on its own, I always recommend adding more.
Try making it with milk instead of water, maybe even adding an egg or egg white to the mixture.
Once cooked, add some boosters! For fiber, add some fruit. To increase fat, mix in butter or nut butter. You could even mix in greek yogurt or protein powder to boost protein content!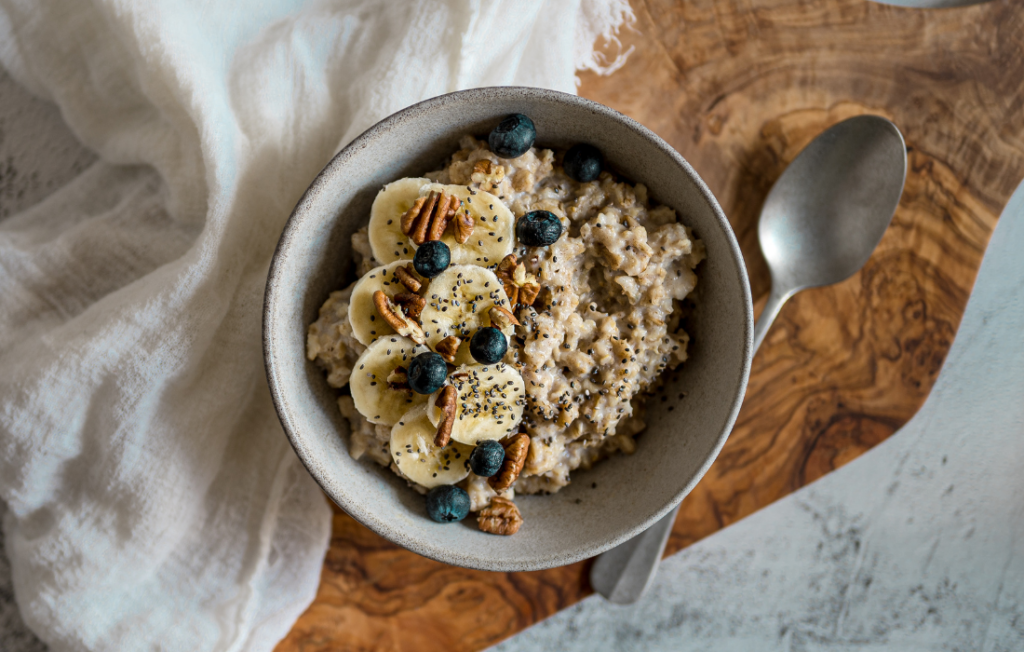 Adding these simple boosters take almost no additional time and significantly boosts nutrition for your little one's breakfast.
When they start the day strong, the rest of the day follows!
But if you're struggling with getting your little one to eat at all, or their picky eating habits have 
you stressed out each time you go to sit with them at the table, it's time to get to the root cause and make some changes.
In my Table Talk course, I will help you learn all the strategies and methods to help your kids eat all foods. Together, we will identify their picky eating habits, figure out why they're occurring, and find a solution so you and your family can spend less time stressing and more time connecting.