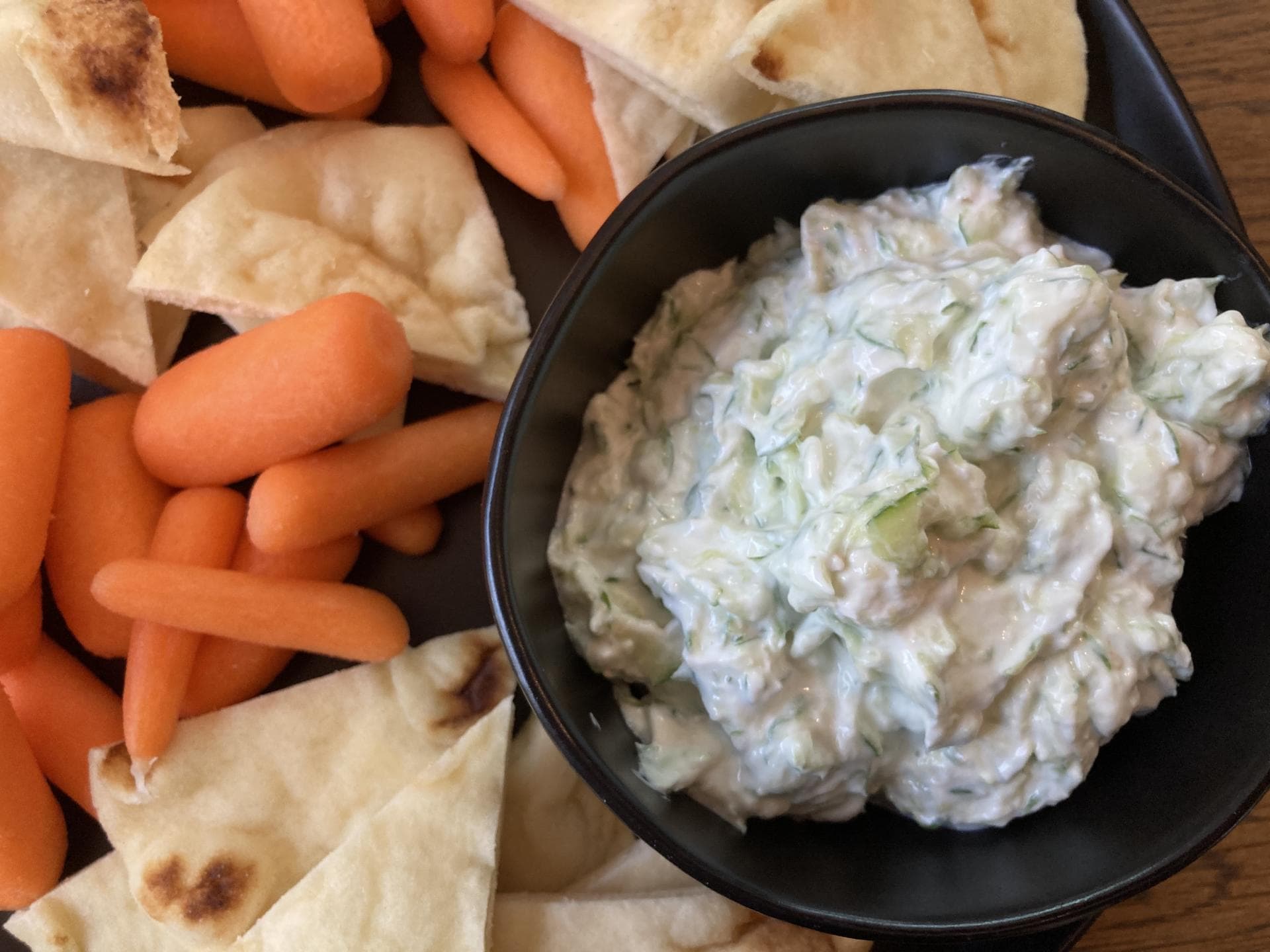 Help your little like cucumbers
Posted on July 30, 2022.
Last updated on September 29, 2023

Written by Alyssa
Little one not a fan of cucumbers? Maybe they can take them or leave them… Try this simple recipe to add cucumbers to their diet!
Try a Greek-inspired dip to add interest to cucumbers!
Shredded Cucumber Tzatziki:
Ingredients:
1 cucumber shredded (can increase or decrease this based on their acceptance)
1 cup plain whole fat Greek yogurt
1tsp minced garlic
1Tbsp lemon juice
Pinch of kosher salt (coarse)
Optional: 1/2 tsp minced dill or mint
Directions:
Shred cucumber and squeeze & pat dry. Stir all ingredients together, let sit for 10-15 minutes (the longer the better).
Serve with favorite veggies (even more cucumbers!), pita bread, bagels, and tortilla chips as a dip or spread onto sandwiches or wraps.
Picky eater tip: Let them shred the cucumber with your supervision, or let them stir it all together and watch the cucumber " disappear". 
Also, if the green color of the skin is too much for them in the dip, peel first. Over time, each time you make this dip, peel the cucumber less and less before shredding increasing their acceptance more and more each time.
Want more help with your picky eater? Check out my 5 Secret Weapons For Picky Eating on my Podcast.
And join my email list to be the first to see announcements and get more help with your picky eater! (It's free and you can cancel anytime!)