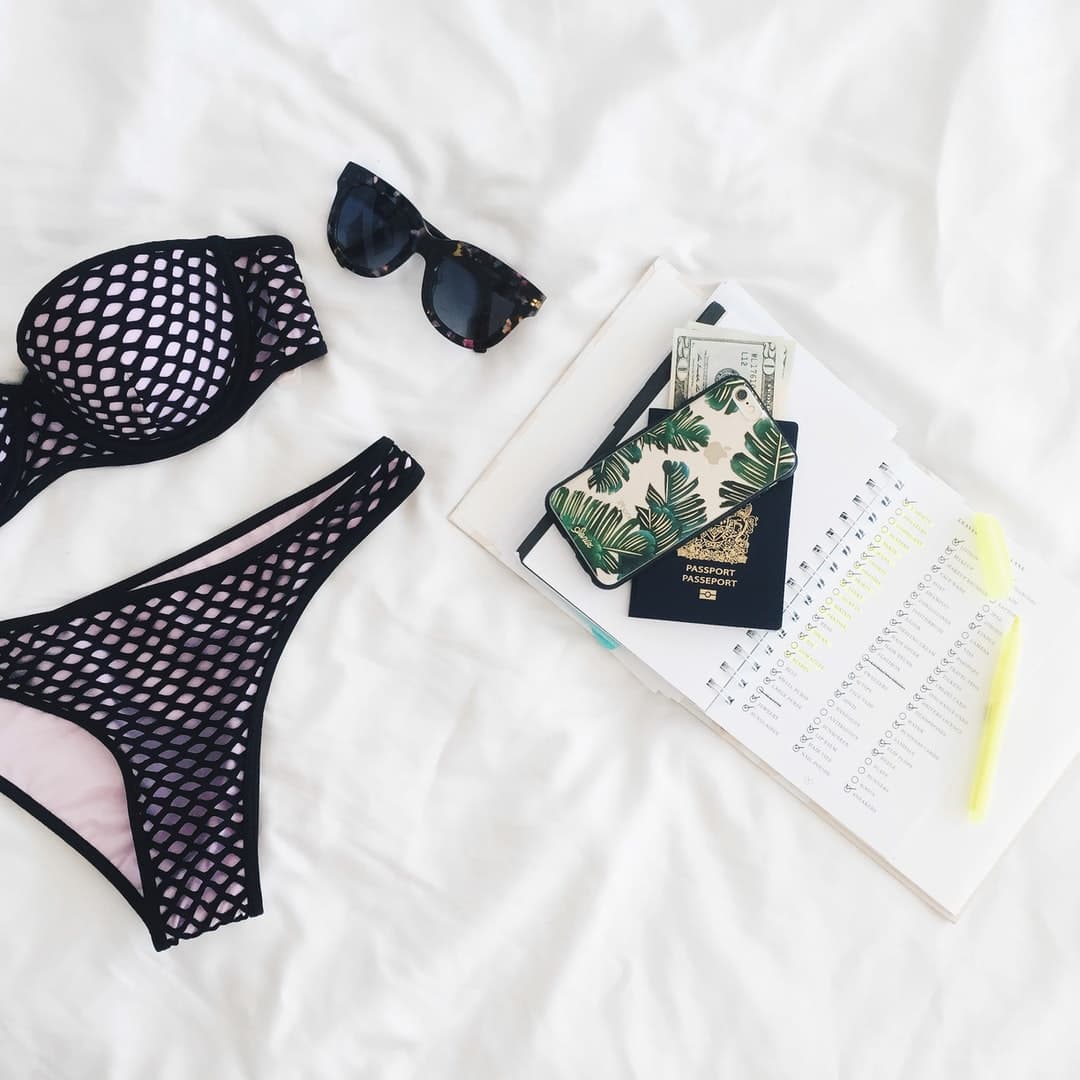 Intuitive Eating While on Vacation
Posted on April 26, 2019.
Last updated on April 21, 2020

Written by Alyssa
Is it just me or is coming home from vacation one of the hardest things to do? I mean I love coming back to my own bed, being reunited with my pup and waking up to the smell of my very own fresh coffee, but coming back to the reality of daycare, chores, work, the bills and budgeting and the rotten kiwi I forgot to throw out before we left brings a melancholy to my soul.
So I thought I would write this post to extend my vacation as long as I can. Maybe re-living it in this post will make the come back a little easier.
I recently went to Ventura, California with my family to visit my extended family and it was incredible. When I think of California I think of three things. Ocean, wine and GREAT food. I've been to San Fransisco, LA, Santa Barbra, Catalina Island, Napa valley, Carmel and now Ventura. The one thing I can say about all these places? Amazing, fresh, and inspired food. I live for good, no great, food. I would call myself a foodie for sure. I love restaurants and cooking, finding new recipes. I love grocery shopping and exploring new ingredients. I love learning what makes a food good and how to prepare it in the best way. Obviously California feels the same way.
So when you're on vacation I want you to enjoy the food, get a taste for the local fare and step out of your comfort zone use food to enrich your experience. When it comes to intuitive eating while on vacation it's silly to say but not a lot changes from when you're at home and intuitively eating. Eat what you want and what you know will nourish your body. Nourish meaning not only feed your hunger, but also your soul.
I actually think you should act a little more like you're on vacation when you're at home. Imagine an all inclusive resort. You show up and there are tables upon tables full of lobster, fresh seafood, burgers, all things fried and buttered, all the foods you've dreamt of. There's a whole table dedicated to desserts and an open bar. You have all these options and they're always there. Stocked.
Think of day four of that vacation. When you've learned that those foods will always be stocked, when you know what your options are and you've already enjoyed all types of foods and know what they taste like, how your body responds and what your favorites are. This should be how you feel about your life at home with food.
You should never feel restricted from a food or a food group. Something should never be "off limits". Those chips you love? Guess what, as far as I can see the grocery store will never stop selling them. They're there if that's what you really want and that's what your body is telling you it wants. Just like that dessert table at the all inclusive resort. It's there, waiting for you.
The magic? Just knowing that food is there for you whenever you want it releases you from feeling like you HAVE to have it. When you take foods off the "do not eat" list or the "rarely eat list" it gives you FOOD FREEDOM!! Which is what we all want, right? not to be controlled by our thoughts around food?
Vacation is a perfect place to practice that. So as your dietitian I am ordering you to go on as many vacations as possible! Ha ha! But for real, picture an RX slip with that written on it signed by me. Let yourself live. Enjoy the food, skip the guilt and tune in to your body.
Ok so now a few bullet points because who doesn't love quick and easy steps?
When you're on vacation still pay attention to your hunger cues, your fullness cues and your cravings or satiety level
It's OK to eat something you can have at home
It's OK to eat when you're not hungry if it's something that you really want and will make your vacation more enjoyable – ex. shaved pineapple in Hawaii even when you're not "hungry"
Remember intuitive eating is not the hungry/full diet
It's OK to visit the same restaurant several times during your trip if it's what you want
Listen to your body and trust that your body knows best when it comes to what to eat, when to eat, how much to eat and whether to eat
It's ok to not finish your plate even if you may feel you'll never be able to eat this again
It's ok to FINISH your plate even if you're full
Do not "save up" calories before your trip or work out more or eat less in preparation to your trip all that will lead to is the cycle of diet, restrict, binge etc on vacation – not fun
DO pay attention to how your body is responding to foods you're not used to and add it to your "tool belt" when making future food decisions
Remember eating times and types of foods are going to vary greatly from your at home diet so be prepared, maybe bring some snacks or try to book a hotel with a mini fridge for leftovers or items for breakfasts etc
Be mindful of the activities you're planning and keep them in mind when ordering food – you don't want to be too full to enjoy that zip-line tour or stuck in the bathroom all day when you could be on the beach
Always always stay hydrated, whether you're drinking alcohol or not or you're in the sun all day you're far more likely to get dehydrated on vacation which can lead to burn out, discomfort, tiredness and over eating
Over all enjoy your trip don't let food rules keep you from the experiences you can have and remember that intuitive eating is the steady choice to choose to trust your body before vacation, during and after
Hope this was helpful! Thanks for reading and see you in my next post or you can catch me on Instagram @aly.miller.rdn or tune in to my weekly podcast Diet Riot wherever you listen to your podcasts!